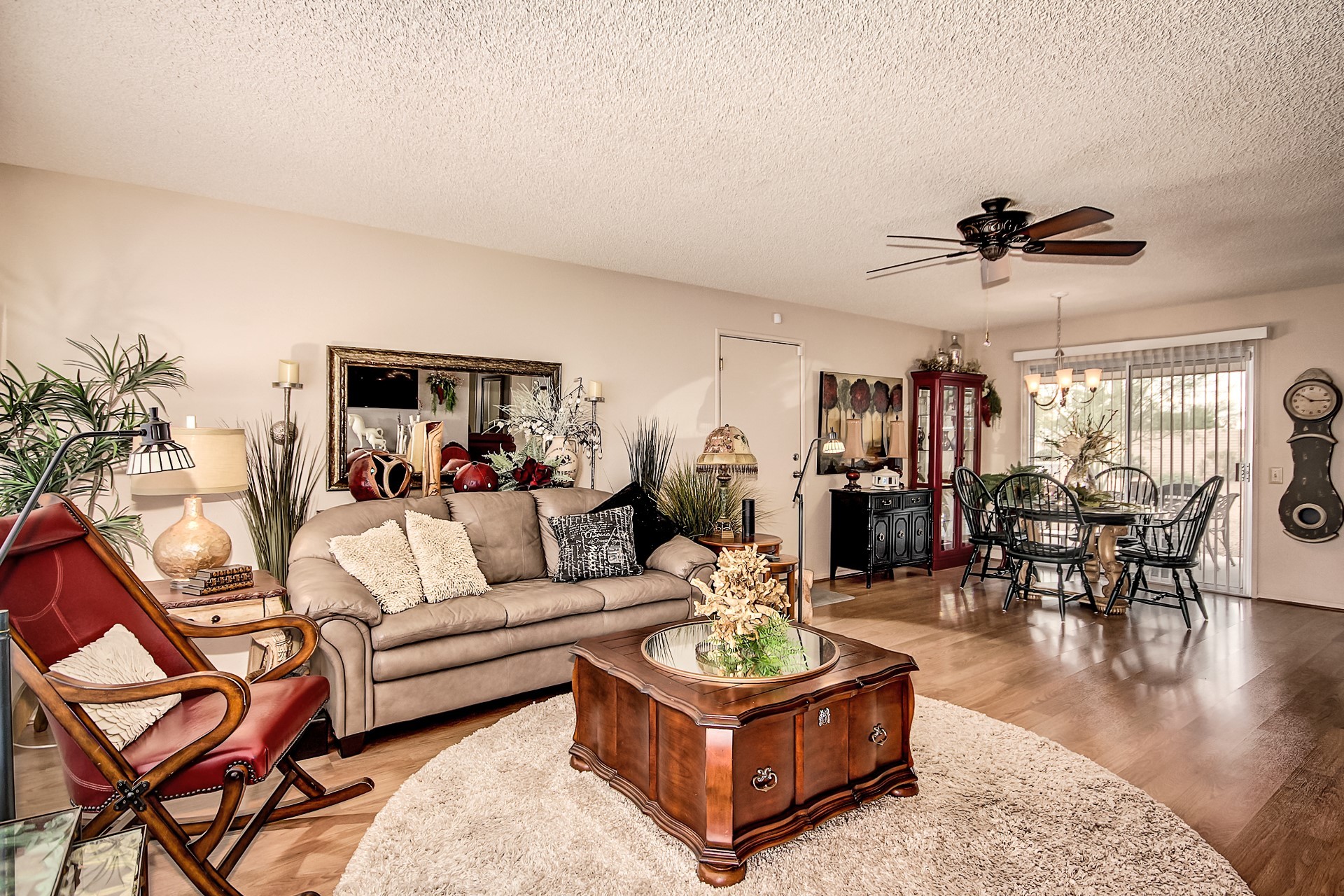 Deciding to sell your home is a huge decision! Your home is likely your largest asset so it is important to ensure you receive top dollar! Likely you have a list of repairs you have been procrastinating to get done; now is the time to take another look at that list and decide which are rather simple fixes that will make your home shine. Staging your home simply means showing your home in the best light possible to potential buyers to optimize the offers you receive. Proper staging can eliminate discounted offers stemming from repairs or small updates that potential buyers will want to do upon close. It will also make your home stand out from the competition.
Make repairs
If your house needs work, get it done now. It's the home inspector's job to find out what's wrong with your house, and long lists of repairs can scare off potential buyers. It is in your best interest to make any known repairs now, before you list your home.
Purge & De-clutter
Start packing! The longer you have lived in your home, the more likely it is that you have accumulated extra stuff. Gather the boxes and begin sorting through what you have. This includes all your closets, your garage, etc. It is best to do one room at a time so that you are not too overwhelmed. I like to make 3 piles; one for the trash, another for donations or sale, and a third for storage. Less is more when showcasing your home. If you haven't used something for 6 months, you should consider donating it. If needed, consider renting a storage unit or storing your boxes at a friend's house.
During the purge and de-clutter process, you should also remove all of family photos, wall hangings and personal items. You love your family memories but they are your memories. Allow potential buyers to see themselves in your home and hopefully make the offer you are hoping for.
A key part of the de-clutter process is removing extra furniture as well. Years ago, when I was selling one of my homes, I had a bookcase in my hallway. It was a functional piece of furniture because it housed my children's books, of which there were many. I decided that I could live without the bookcase and packed up many of the books as well as donating some that they had outgrown. Removing that bookcase turned a small, cramped hallway into a pathway to the secondary bedrooms. Less is more and will go a long way in making your home appear larger and more functional than it might be. If needed, rearrange furniture to create the right flow.
Lastly, since you will be opening your home to potential buyers, remove all items of value including collectibles, financial information, etc. Realtors do their best to protect your items when showing your home but cannot always be everywhere.
Neutralize
You might have selected the colors for your home based on that area rug or that sofa you have. In general, if your wall colors are not neutral (this includes outdated wallpaper), it is wise to change that before putting your home up for sale. Unfortunately, I have another personal experience in that same home that I had on the market. I had painted the walls in one of my rooms a beautiful shade of green (at least I liked it!). I found that I was receiving negative feedback on the wall color and of course my response was, "they can always paint it". Well, I really wanted to sell my home so my husband and I ended up re-painting this huge room on a Thursday night and got it ready to be shown the next morning. Neutralize before putting your home on the market!
Deep clean
Clean everything! It is surprising that so many people ignore this step. When a buyer sees dust on the blinds, air vents and ceiling fans, they may feel that the house has not been well-cared for or well-maintained. Room by room, make sure everything from your baseboards and light switches to the tops of the doors are clean. Kitchen appliances and vents should be clean and grease free. Bathroom fixtures should shine and free of hard water stains. Windows and screens should be cleaned. All of these tasks can be done yourself if needed. Refer to the Deep Cleaning Checklist for a comprehensive list.
Let the natural light in
A home always looks better in the natural light. If you have drapes, consider removing them or at least be sure to pull them aside so that the windows are unobstructed. You might also consider pulling all blinds up as well. I think it depends on the windows, but if you can pull them up, do so. The goal is to make the home shine and to look open and inviting.
Add curb appeal
There's a saying about first impressions, and it has never been more true when it comes to home staging. A front entryway and porch or courtyard are a potential buyer's first impression of your home. Power washing can really help deep clean the driveway and front path by removing built up dirt. Make sure your garage door is clean and that there are no cobwebs above. Does the paint need to be refreshed? Looking at the front of your home, determine if repainting parts of the front will improve its curb appeal. Trim and clean up landscaping and add pots of flowers to front. Purchase a new welcome mat. If you are so inclined, add a welcoming wreath to your door. Make sure your house number is visible from the street.
Going above and beyond
Of course, not every home will need the same level of cleaning and de-cluttering. Try to look at your home as critically as you can. Here are some additional easy updates that you can also consider:
Replace existing handles on kitchen cabinets to update the look.
Add fresh flowers to the entry way.
Clear off kitchen counters of all appliances, decorate with a bowl or clear glass vase of fresh lemons and/or oranges.
Replace a worn front door handle.
Add a new shower curtain and towels to freshen the look.
Use a diffuser with essential oils to provide a faint scent to your home.
To get rid of carpet dents caused by furniture that has been moved, use medium-sized ice cubes in the dents overnight.
Ready for Photographs
Now that your home has been staged, it is ready for professional quality photographs. Photographs should highlight your home and are an important tool to stirring interest from potential buyers. Whether your REALTOR® does their own photography or hires a professional, insist on retaking the photos if they do not portray your home in their best light!